Dear Lord,
Thank you for this day; you are truly great.  There are a few things you could do, however, that would make you even greater… 
For one, could you give me a new car?  Mine's gettin' kind of lame and I think I'd be better off driving a cooler, more sporty vehicle that's more reflective of my awesome personality…

Secondly, I'm kind of tired of being single.  Do you mind sending me a knockout girlfriend in the near future?  I know you've sent me a few dates as of late, but those aren't the type of knockouts that are worthy of such an amazing person like myself.  Do you mind sending me one of those Jessica Alba-type girls…except better?  
Also, I know you've given me a pretty awesome job, but I'm kind of tired of it now and think I deserve better.  You of all people should know how awesome I am, right?  I think it's about time you gave me a job that's more in line with that awesomeness (like head coach of the Lakers) instead of holding me back with what you've got me doing now…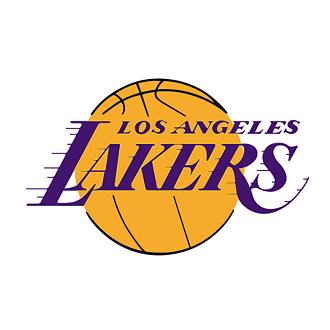 Oh and could you please tell my friend John to quit complaining to me about his problems?  I have enough on my plate and am tired of listening to him.  Could you fix his issues already so he'll quit bothering me with them?  My time is just too valuable (as you know)…

Oh and I'd like a new pony too…

Thanks again God!  I hope you're enjoying our little conversations as much as I do!  Talk to you soon when I can think of more things I need.  AMEN!
Okay, so this isn't an actual prayer I've said verbatim before, but sadly enough, it's a pretty accurate representation of how I find myself conversing with God from time to time–like He's some sort of genie just waiting to grant my every wish!
And what happens when my wishes aren't granted?  I begin complaining, losing faith, and ignoring God because He's not following through with MY plans.  I, in fact, become a "Me-Monster"…
This is totally backwards to how a relationship with God (who just happens to be the creator of the universe) is supposed to be.
God isn't there to grant our every wish and fulfill our plans.  Rather, we were created to fulfill God's desires and carry out His plans!  When we begin demanding things of God and think He somehow owes us something because of how "faithful" we are, we in fact become "Me-Monsters" by worshiping and treating ourselves as God and not being faithful to who He truly is.
God tells us that we will receive anything we ask for in prayer (Matthew 21:22), so why then when we pray do we not just get what we want automatically?
The truth is God will give us anything we ask for, but only if it's out of faith for who He is and belief in what He can do.
"'Have faith in God,' Jesus answered.  'I tell you the truth, if anyone says to this mountain, 'Go, throw yourself into the sea,' and does not doubt in his heart but believes that what he says will happen, it will be done for him.  Therefore I tell you, whatever you ask for in prayer, believe that you have received it, and it will be yours.'"–Mark 11: 22-24
Jesus tells us here that if we have faith in God and believe He will do as He says, we will receive everything we could ever want.  Does that mean we'll get material things that we selfishly want in our lives right now?  Not necessarily.  Does it mean we will receive everything that is righteous, good, and in line with God's will?  Yes.
God desires to bless you, but only if you are asking out of love, seeking out of faith, and knocking out of hope for what's in line with what He desires–not just yourself.
"Ask and it will be given to you; seek and you will find; knock and the door will be opened to you.  For everyone who asks receives; the one who seeks finds; and to the one who knocks, the door will be opened.–Matthew 7: 7-8
Now that's not to say that we shouldn't ask for the material things we want in our lives.  Certainly, God wants us to be honest and speak our mind about the things we truly desire.  We shouldn't, however, put the expectation on God to give us things just because we think it's what's best for us.  God's no genie!  He's the One who controls all, knows all, and has a plan that is for our good!  Therefore, we should ask things of Him, but do so knowing that if what we ask isn't granted, that His plans are greater than ours, and He's faithful at providing for us what we really need.
If anyone should be the genie in the relationship it should be us!
Instead of demanding,  "God, give me this!"  Ask, "God, what can I give you?"
Instead of saying, "God, do this!"  Ask, "God, what can I do for you?"
And instead of complaining, "God, make that person do what I want!"  Ask, "God, how can I help that person do what You want?"
God's goal is to push you to your full potential.  Continue asking Him for what's on your heart, and if He grants you what you want, then great!  But if He doesn't, know that He knows what's best for you and is faithful in carrying out His perfect and righteous plan for your life.
There is peace and comfort knowing He's in control, but we can't be a "Me-Monster" when talking with God.  Rather, we have to become the genies, ready to carry out God's wishes upon His command…
Oh and just so we're clear, God gets more than three!
-BH